Duck confit (or goose confit) is a culinary specialty in the southwest of France.
Duck preserve is covered with salt and put in a terracotta dish for 24 hours. It is then cooked in fat for several hours.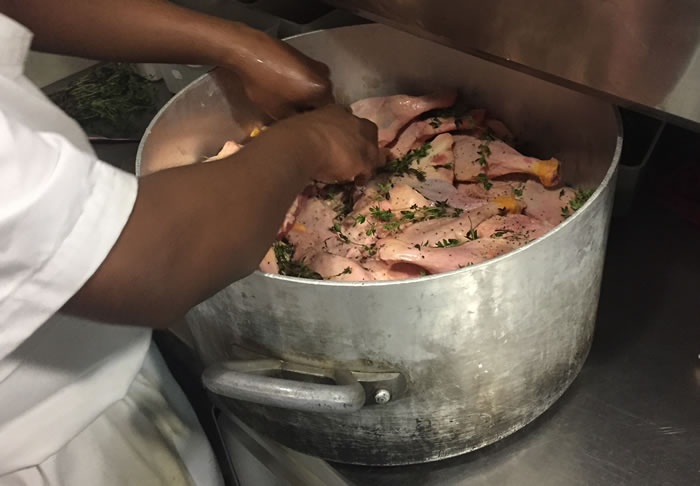 It is a dish much appreciated by bistro owners because it can be prepared in advance. It is simply put into a sealed jar which conserves it. Already prepared, it just needs to be heated for a few minutes before serving. Confit de canard is often served with sautéed potatoes with garlic and parsley.
Duck confit is perfect with a strong southwest wine as Madiran or Cahors.
Good adress to taste it : le Soleil d'Austerlitz