Cassoulet is one of the great specialty of the Languedoc. Its exact origin is the subject of debates.  

Is it native of Castelnaudary created during the Hundred Years War or from Carcassonne or Toulouse

.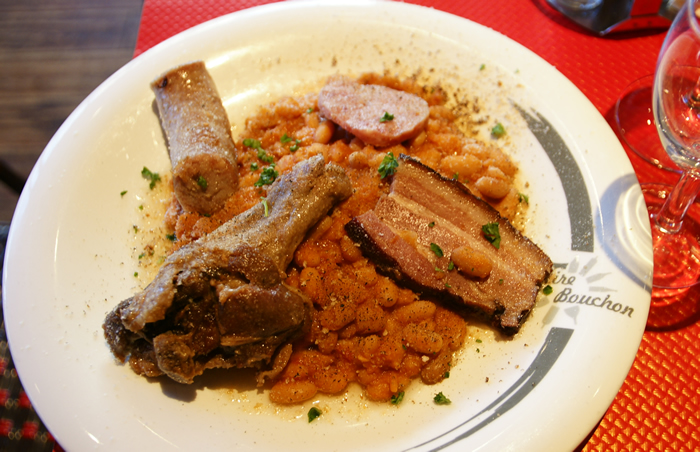 Its name comes from the terracotta dish in which the ingredients are cooked before being served. It consists of a stew of butter beans cooked until they melt in the mouth, then added duck legs, lard, ham, sausages and a few vegetables (carrots, leaks). A lid is sometimes put on before putting in the oven and served in a special dish.