La Closerie des Lilas: The heart of intellectual and artistic Parisian life.La Closerie des Lilas: The heart of intellectual and artistic Parisian life.
In the second half of the 19th century, the impressionists Claude Monet, Frederic Bazille, Auguste Renoir began to abandon Montmartre and its crowds in order to come and replenish themselves in this place. Surrounded by lilacs, the terrace of the Closerie des Lilas with its shade trees has many enticing features. Situated on the route from Paris to Orleans, the Closerie also served as a stagecoach stop, and the owner rented out rooms to passing travellers.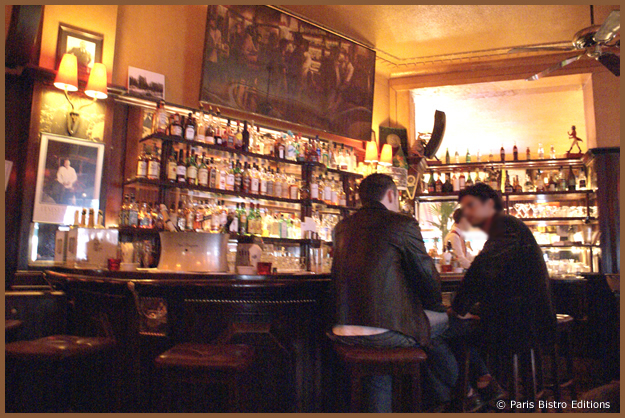 The literati and artists of Paris flocked there. The poets Baudelaire and Verlaine were regulars and painters like Ingres brought their models there.The Closerie des Lilas should be renamed after Paul Fort, the "prince of poets" who succeeded in making the Closerie des Lilas an international centre for art and literature. Numerous writers and artists met up at the Closerie des Lilas, where each Tuesday poetry readings were organised.It was during one of these evenings in 1905 that Cubism was born. A young poet just back from military service, Maurice Raynal, introduced Pablo Picasso who was then established at Montmartre. Three famous poets present that evening (Apollinaire, Max Jacob and André Salmon) became well-known defenders of Cubism, Pablo Picasso and his friends: Matisse, Braque and Derain.
There are many animated stories surrounding these literary evenings where the drinks were flowing.One such story was about Alfred Jarry, a revolver maniac, who fired a blank in the direction of the windows of the establishment. And the story of Max Jacob, a regular at the Lapin Agile in Montmartre, who climbed onto a table and danced while reciting a satirical poem.