With more than a century of history, les Noces de Jeanette is not a simple restaurant but an institution. Inside, the décor evokes the story of Opéra Comique.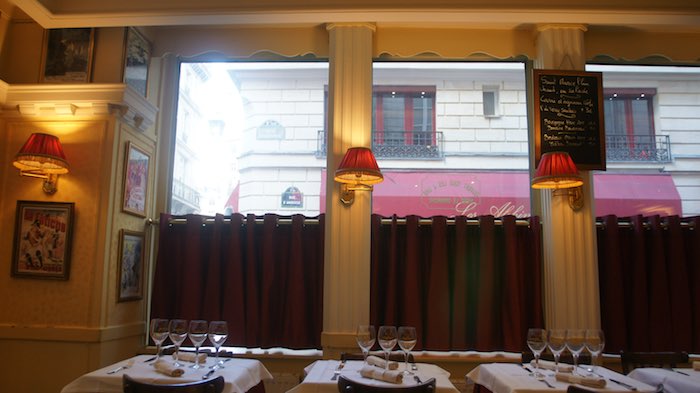 Originally known as Poccardi, the restaurant then took the name of 'Les Noces de Jeannette' ['Jeannette's Wedding'] after a one-act opéra comique by Victor Massé, which premiered in 1853. The opera was performed as a curtain raiser 1400 times in the Salle Favart, just across the road.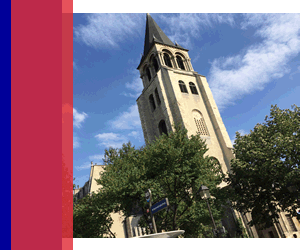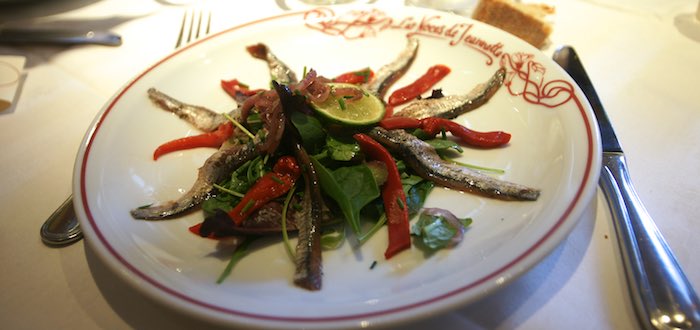 With its five rooms, Les Noces de Jeannette can host business lunches, romantic meals for two or family dinners, as well as private, family and professional events.
The restaurant offers traditional French cuisine made with local products and an impressive selection of wines from independent winemakers.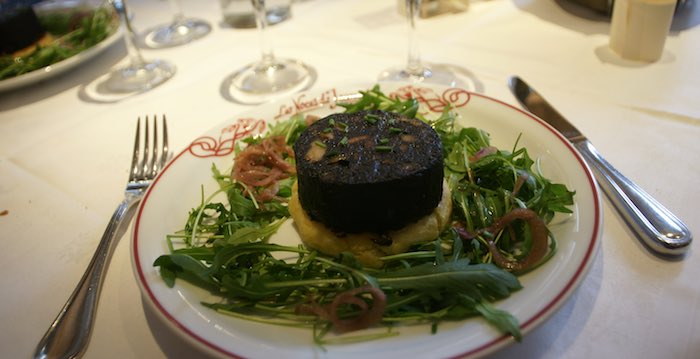 Here the menu is always inspired by local products and wines from independent winemakers
The dishes served at the restaurant could appear like a 'tour de France' of regional delicacies that uphold the traditions of the French regions, local classic for diners who are nostalgic for the days gone by and, of course, some iconic French dishes. For example the burgundy snails or Collioure green salad with artisanal anchovies (see above) or roasted duck leg with spices.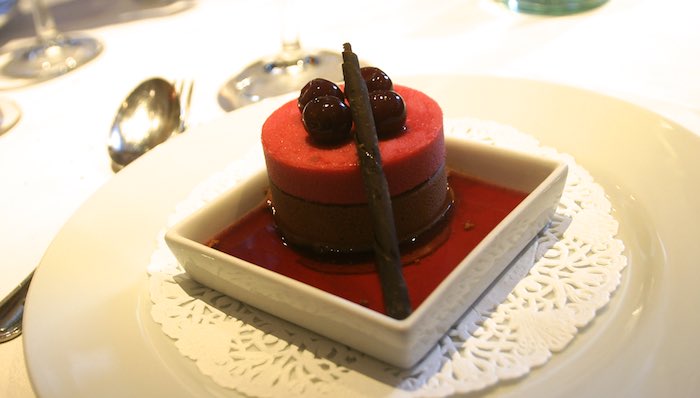 The menu is complemented by a carefully selected range of wines from the best independent wine makes from each denomination.
Open every day
12 pm–2 pm & 6:30pm–9:30 pm
including Sundays and holidays
Contact & Reservations
+33 (0)1 42 96 36 89
14, rue Favart – 75002 Paris