Le Pareloup is a pretty and colorful bistro just near the new shopping center of BeauGrenelle. The place is famous in the neighborhood so there are often some queues for lunch.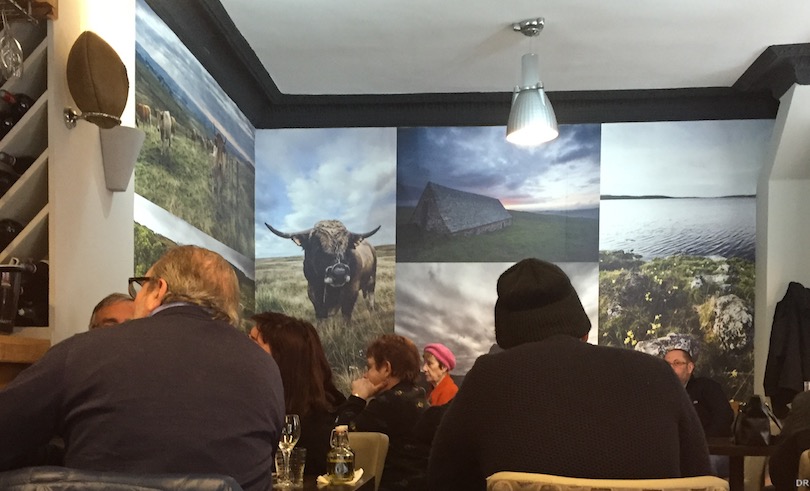 The Pareloup is run by Denise, and his nephew, Aymeric. The reputation of Pareloup Bistrot is not undeserved. Le Pareloup is also a haven for rugby players looking for good places after matches.
The bosses are natives from Aubrac country. This is a large volcanic and granitic plateau (1 500 km²) of the Massif Central located in the northern part of Aveyron department. A pure beautiful landscape at 1000 meters of altitude.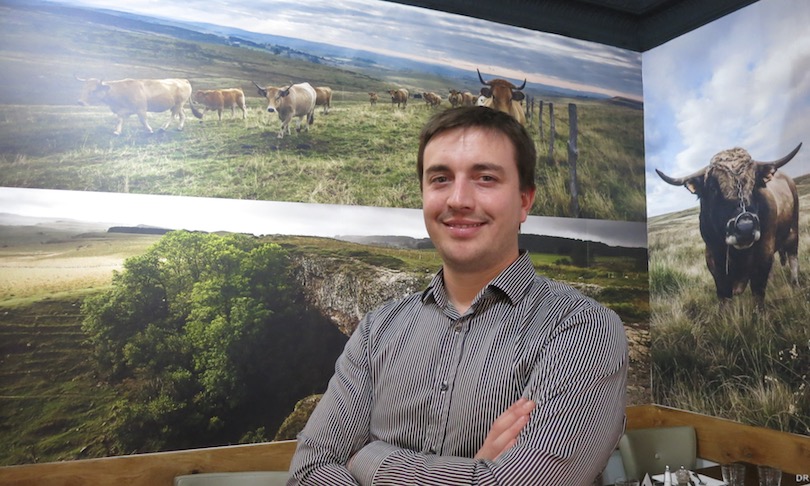 The region gave its name to the local breed of cows. The Aubrac beef is famous among the connoisseurs. This meat is known for its tenderness and flavor. That precisely the meat that the Pareloup proposes to its customers. Taste a filet of Aubrac beef or if you are hungry, the rib of beef (1kg).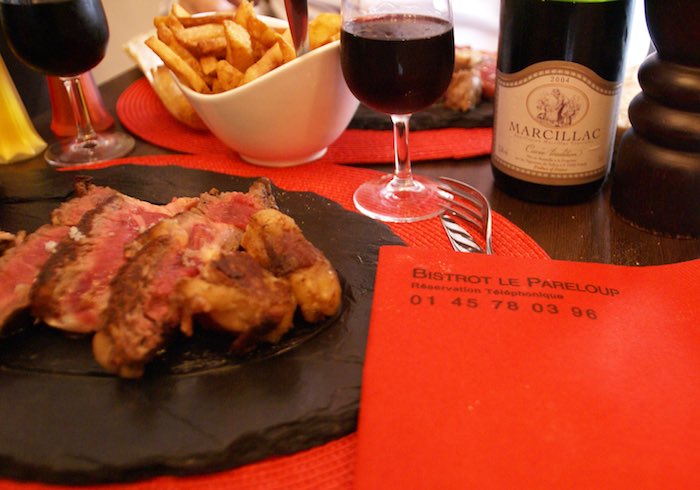 But the Aubrac country is also famous fort these cured meats. And so, Le Pareloup proposes some charcuterie plates featuring dry sausage, roquefort sausage, fricandeau, pâté, country ham. But there are also others Aveyron specialities like the stuffed cabbages, the sausage from Aveyron served with aligot (the region's potato-based specialty, puree with cheese) and a famous andouillette (tripe saussage). But of course like all good gastronomic bistrots you can also order the 'Marcel's snails" or a genuine french onion soup.
And why not finish with a chocolate mousse or a rum baba?
80 rue Saint-Charles
75015 Paris
Phone :
(33) 1 45 78 03 96
Open on sundays