Au Métro is a beautiful and large bistro near Montparnasse that has been around for many years, and is one of the best values for the money. It is the choice of the locals, who gather here day and night.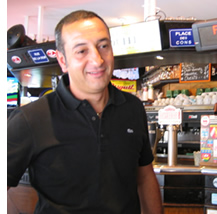 "Nouf" has been at the helm of Au Métro since 1996. This native of Burgundy first made his mark in the kitchen of the famous 3-star Michelin restaurant "l'Espérance", run by Marc Meneau, and is meticulous about serving a quality product. You will never be served an industrial meal that's been heated-up in the microwave at Au Métro; even the french fries are homemade. He only uses the famed beef from the Salers cattle breed from Cantal, unless there is a beef shortage. In the kitchen, Patrice, Au Métro's head chef for many years, comes up with a new menu every day while still adhering to traditional bistrot-style fare such as head of veal, beef bourguignon, beef with carrots, etc.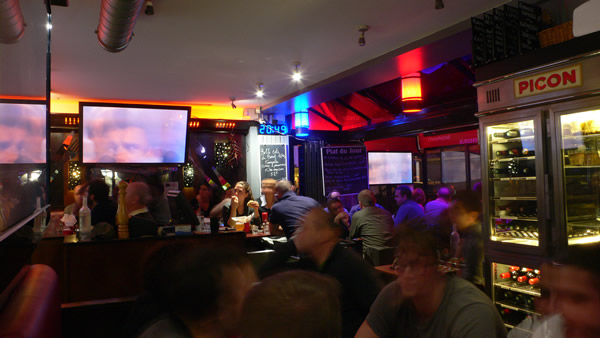 Visitors to "Au Métro" should not leave without sampling the steak tartare (€15.5), prepared on demand, or the rich black pudding (€ 16.50) from the famous Basque charcuterie, Louis Ospital. But those aren't the only attractions on the menu. The braised lamb shanks served with aligot and potatoes mashed with Tomme cheese (€16), which is a favorite dish of Auvergne, make it worthy of more than just one visit. And this dish pairs perfectly with the fruity and velvety Château Latour Martillac from Pessac-Leognan district just south of the city of Bordeaux.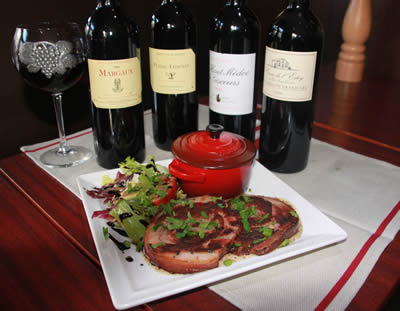 The wine cellar of Au Métro is quite impressive with its extensive selection. From Bordeaux to Beaujolais and a good easy-to-drink bistrot wine, you can find something to perfectly suit your palate here.
Au Métro
66, rue Raymond Losserand
75014 PARIS
Phone : (33) 1 45 42 59 05
Métro Pernéty – line 13