Since noon, this charming bistro begins to be filled with a great variety of people: craftsmen, employees, artists, amateurs of good gastronomy. We are "Au Bon Coin", a typical bistro of Paris not far from Montmartre.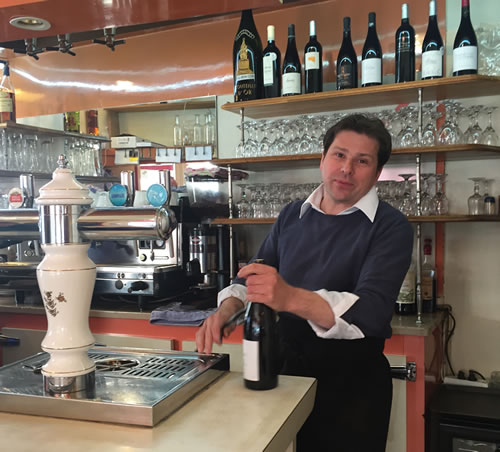 The pretty geographical map pinned next to the bar indicates the auvergnat origins of the family Bras who runs the place. Arrived in the thirties, they have created Au Bon Coin. Today, Jean-Louis Bras (third generation) is the boss. And his mother, Jeanine, continues to help him the half of the year (in fall and in winter).
For the happiness of the neighborhood and the amateurs of good wine, Jean-Louis Bras has developed the activity of " wine bar ", selecting some good bottles of wine-growers whom he discovers himself.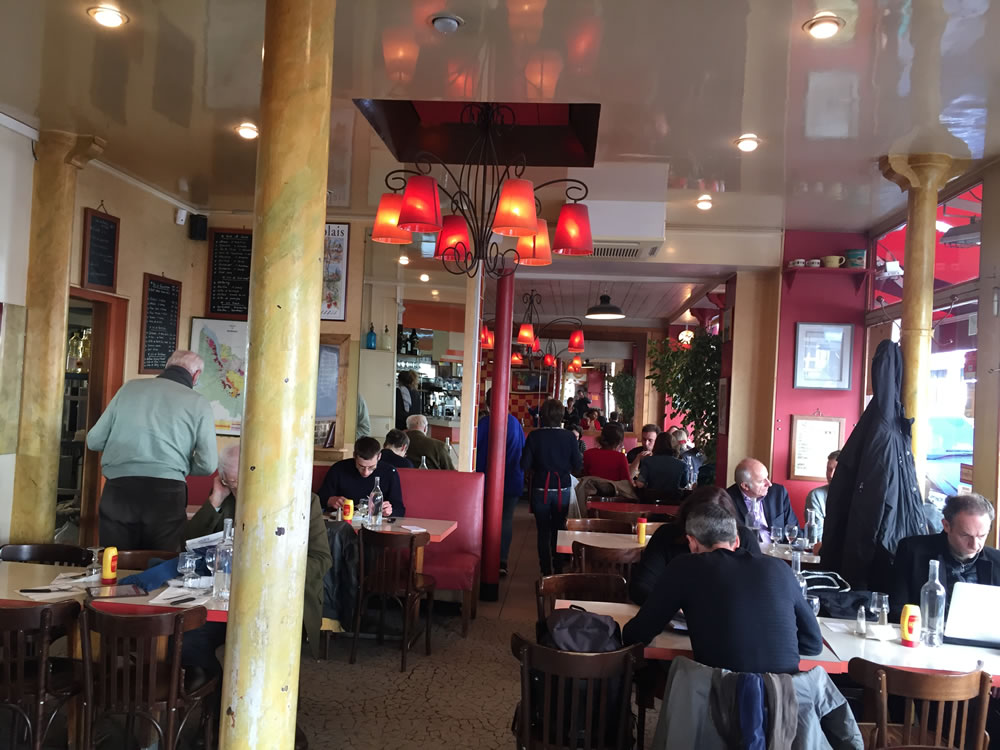 Thus, he's got in 2000 a pretty reward: the " Bottle of gold " awarded to the best bistro by the French association " Tradition du Vin ". So its choice of wines is varied and prices are very reasonable.. One could summarize thus: Au bon coin is first a good address for gourmets who appreciate fresh products, generous plates and good small wines, in a cordial ambiance. And in addition, Jean-Louis spoiled us of a cellar, (on the other side of the street) called "La Cave d'en Face" where you will find a large choice of wine and liquors with a fine gastronomy to eat with.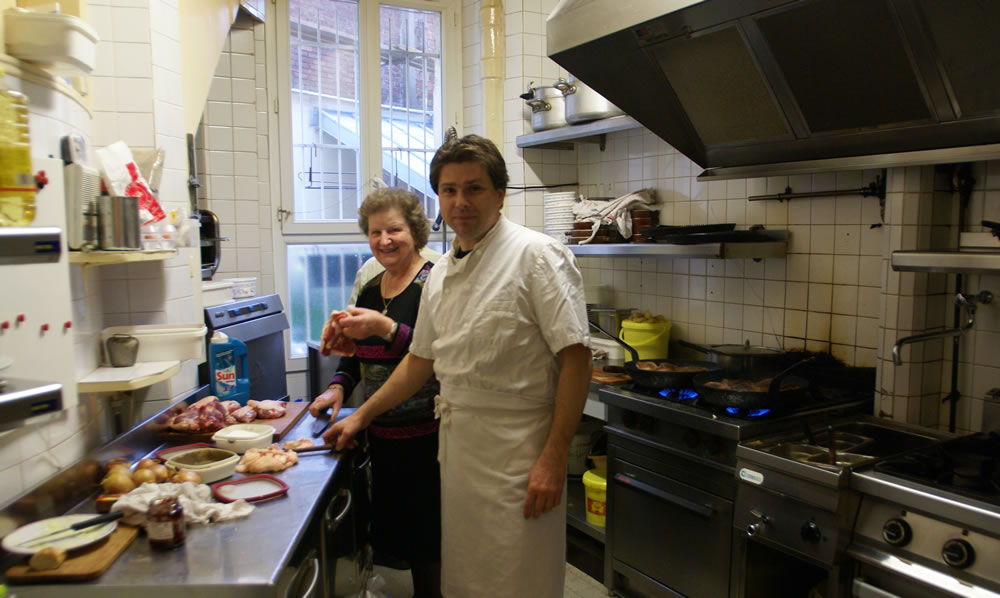 Au Bon Coin
49 rue des Cloys, 75018 Paris
Phone : (33) 1 46 06 91 36
Metro : Jules Joffrin
– Bus 95 et 31
Open from Monday to Saturday.
Diner si served every night from Monday to Thursday
until 9.30 PM