The only one of its kind left, Au Bœuf Couronné is the last trace of the Villette's formerly booming meat industry. And while you won't find any more butchers in full length aprons, quality cuts of good meat are still king here.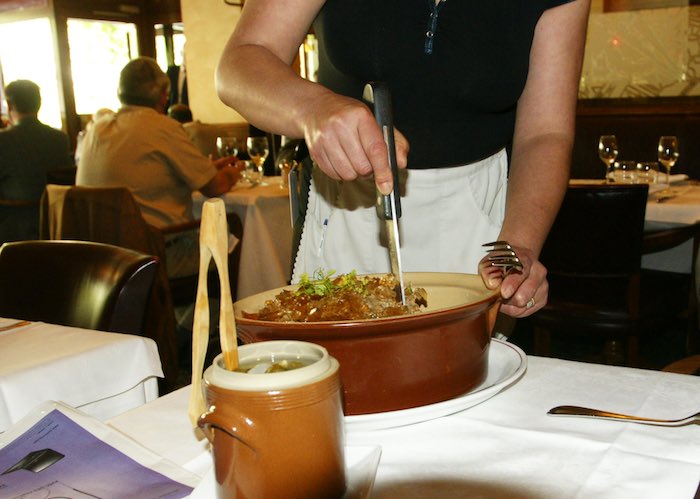 The menu has nearly a dozen different cuts and sizes of beef to please meat lovers; they can choose between the pavé des mandataires steak (300 g), a piece of Charolais beef (500 g) or a rib roast (1.2 kg).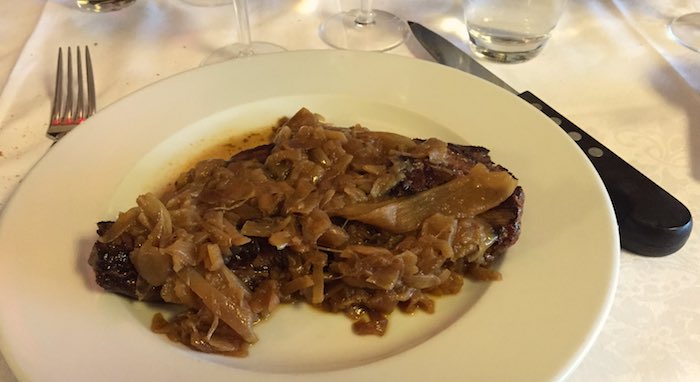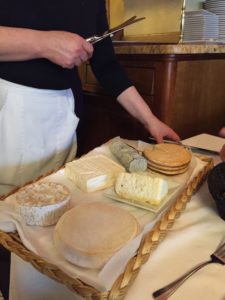 These princely pieces are all from the finest sources and served with delicious fluffy fried potatoes that are all too rare today. Healthy servings of traditional dishes ("old-style French" veal's head, whole, grilled veal kidney) to satisfy any craving you may have and leave you more than satisfied.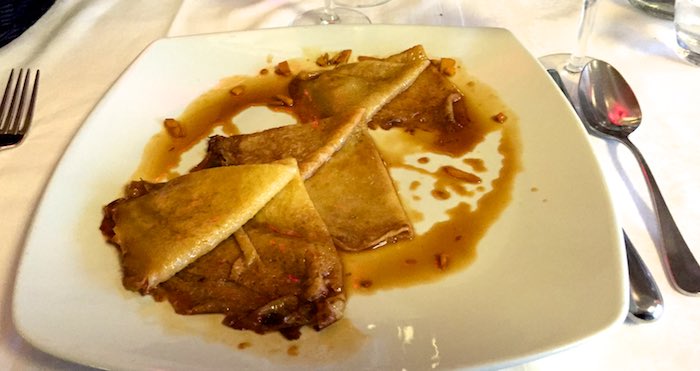 While beef may be king here, the delights from the sea on offer are also worth your while.
Au Bœuf Couronné
188, avenue Jean Jaurès
Paris 7501
9Phone :(33) 1 42 39 44 44
Open 7 days a week
Contact
Open 7 days/week
from noon to 3 PM
and from 7 PM to 12 PM
The elegant room on the upper floor can be rented out for private parties of up to 40 guests.
Valet service.
more Information and reservation on the website