Located in the heart of Beaujolais, often called "the most sensual vineyard" because of its pretty mountains that evoke the curves of female body, the domain of Manoir du Carra extends over more than 37 hectares of parcels. From Saint Etienne la Varenne to Bois d'Oingt …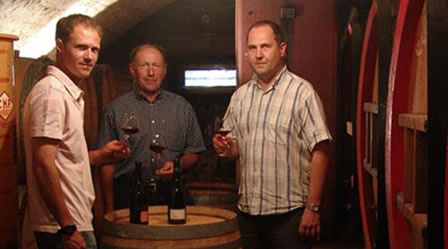 Domaine Manoir du Carra is a family estate which is run today by Frédéric and Damien, members of the fifth generation of the Sambardier family.
From 4 hectares in 1962, the surface of the estate has now grown to over 37 hectares from the best limestone clay plots from south Beaujolais to the Crus located in the northern part of the vineyard.
For five generations, the Sambardier family has been seeking a common passion and a common goal : looking for excellence on a daily basis. Jean-Noël Sambardier and his sons carry their unwavering commitment to the traditions which have built the fame of the vineyard.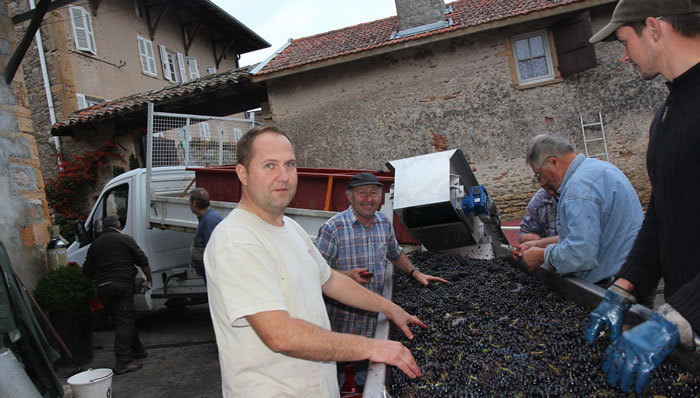 At Manoir du Carra the team is very cautious about vineyard management. The goal is to respect nature and environment in every single step. The vineyard received the "High Environmental Value" (HEV) certification which aims to identify and promote environmentally-friendly practices applied by winemakers.
The Manoir du Carra produces a fairly wide range of wine. All hand harvested . Beside the beaujolais villages planted in the south of the appellation, we find in the famous Beaujolais "Crus" wines such as Fleurie, Julienas and Brouilly. But the Sambardier family also works sparkling wines "Burgundy Crémants" with delicate bubbles made from the best grains of Chardonnay. There are also white Beaujolais. And wines from Burgundy. Thus the Manoir de Carra produces delicious Pinot Noir burgundy.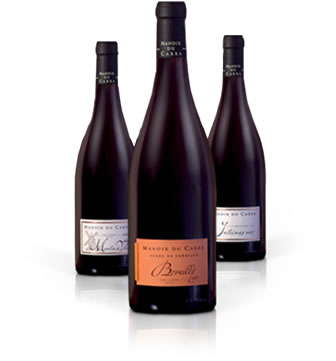 Among the wines of Manoir du Carra  :
The Beaujolais-Villages
Grape : 100% Gamay
Terroir : Blend of 2 south exposed hills. Very nice exposure on a pink granite soil with a total surface of 5 hectares. 350 m altitude, with slopes of 15 to 18%.Very old 70 to 100 year old vines. Nice ruby colour, subtle small red fruits aromas. Full bodied with a nice attack on the palate. An elegant wine which leaves long lasting aromas. This wine can easily be kept up to 4 or 5 years, it will then reveal "pinot style" aromas.
Brouilly Terre de Combiaty
100% gamay. Soils have high acidity and the pink granite soil gives character and personality to this wine.
Vines are 50 years old planted in high density.
Manual harvest. Selection of the best grapeson a vibrating sorting table. Then vatting of the entire bunchesfor a typical Beaujolais semi-carbonic maceration which lasts 10 to 12 days.
Ageing lasts 3 to 4 months on fine lees in old oak casks to enhance micro-oxygenation. In the end, a light filtrationis carried out to remove the largest particles.
Nice ruby colour, subtle red fruits aromas (raspberry, wild strawberry) with floral hints (hyacinth, violet). Full bodied with soft tannins, this Brouilly has to be drunk young.
White Beaujolais. 100% Chardonnay from Vines situated on a south-exposed hill with a 10% slope, at an altitude of 300 meters. The soil is made of clay and limestone, and has some marls in its depth.Nice and intense golden color. The nose shows step by step floral and fruity aromas. A vanilla hint in the end with a lingering finish: those are typical Chardonnay aromas.
Discover the others wines on the website of Manoir du Carra