In the heart of the Latin Quarter, close to Ile Saint-Louis and Saint-Germain Boulevard, the Royal Jussieu Café is a beautiful neighborhood brasserie that has been run by the same family for nearly 40 years.
Sylvie, the boss, has always worked here. His parents came from Auvergne to work in the bistros in Paris. It is thanks to her that the atmosphere of this Café is so warm. She brings here in a lot of the products from her country of origin. Some cheeses – like the Saint-Nectaire or Cantal – Aveyron sausages and especially meat.

The Royal Jussieu is famous for its meat from Aubrac – it is the name of a breed of beef raised in Aubrac country in the center of France, very appreciated by French amateurs for its powerful taste. Choose the "Aubrac plank" with three different pieces of Aubrac beef to appreciate it at best. It is served with aligot, the traditional dish of Aveyron which is a smashed potatoes with mountain cheese. But we can also taste another specialty of the house, the liver of heifer, firmer than the calf's liver but more tasty.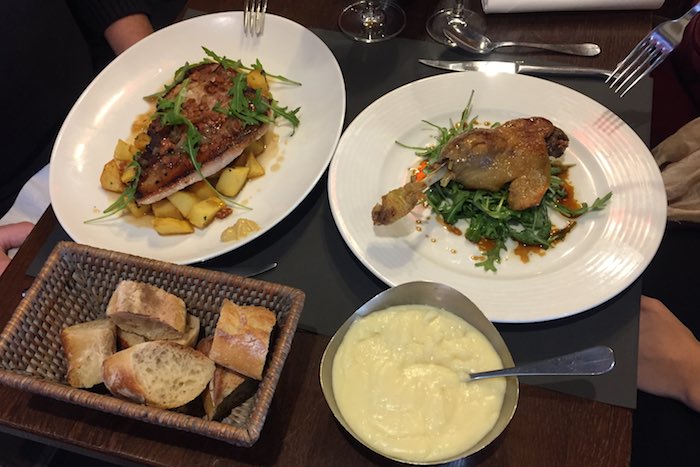 The restaurant is rated « Master Restorer ». This means that all the dishes served are prepared and cooked here. Ludovic, the chef, who is seen in his kitchen behind the counter, prepares daily and delicious dishes of the day.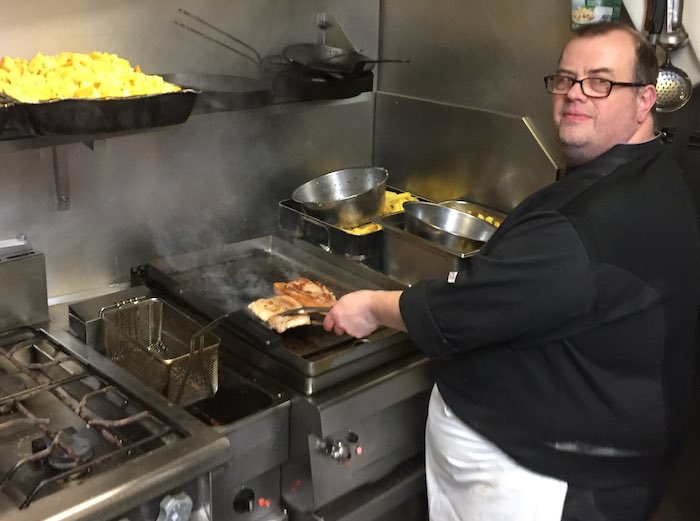 The cuisine of the Royal Jussieu generous and cheap. At lunchtime, for 12 €, you can enjoy a nice steak of organic pork with parsley potatoes with chorizo ​​sauce. But the Chef also works snails or pigs' feet.
For dessert, we recommend its tart Tatin with apples and caramel coulis. Delicious.
Finally, the wine list of the Royal Jussieu is interesting with a great choice of wines by the glass which allows to taste several wines different regions produced by independent vignerons like this burgundy aligoté white, fine and mineral, which can accompany a whole meal.
Royal Jussieu
1, rue des Écoles, 75005 Paris
Phone. (33) 1 46 33 51 95
Open 7 days a week · from 7 AM to 12 PM