O'Bourpif is a small bistro nestled between the Arc-de-Triomphe and Porte Maillot which is a delight for the entire neighbourhood since its opening more than three years ago.
Long enough to have earned itself a place of honour in the hearts and stomachs of its residents. Good wines, good food and a large sprinkling of soul as expressed by its menu. It is just the sort place that restores ones strength and trust in humanity.Jean-François, assisted by Amélie, is the Parisian bistro boss of past tradition. Behind his counter he plays the role to perfection. Greeting all his customers by their first-names, talking about wines and rugby, his other great passion.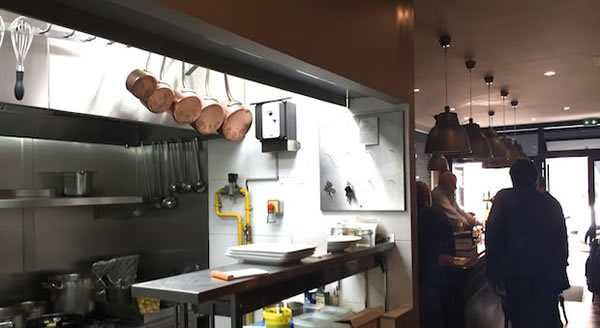 He knows all the good wineries of France. He has invested in a technological wonder that can rapidly cool the bottles in a few minutes to be served at the perfect temperature. This is essential. Not just for champagne but also a white burgundy or even a Beaujolais that needs a bit of freshness. And it is not a detail, but the key to a very good restaurant.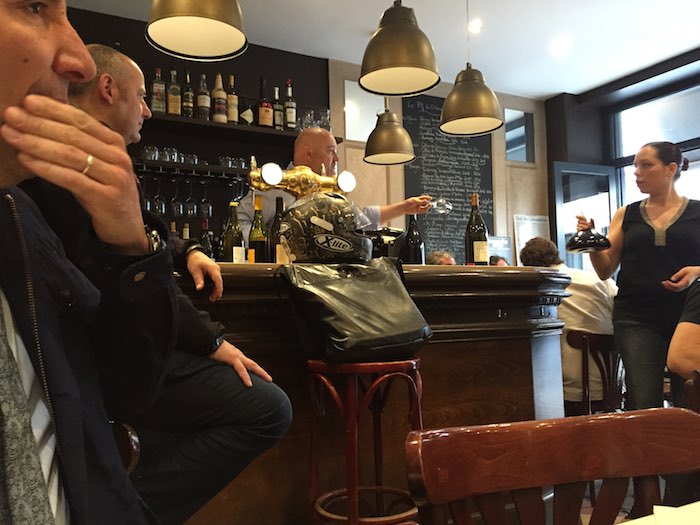 In O'Bourpif generous bistro dishes of high quality are served. François, the Main chef cooks with talent some excellent examples of la « cuisine canaille » as it is called in France. For example, pig's trotters galette (below) (18 €) delicious, creamy or a warm salad of veal tongue with spring vegetables (20 €) or veal liver (24 €) accompanied by peas with chorizo. But we can choose a prime rib for two or tenderinf ?? (tenderloin?)beef of aubrac beef, if one is very hungry. Each day, there are at least two fish to choose from on the menu. For instance, monkfish or skate wing.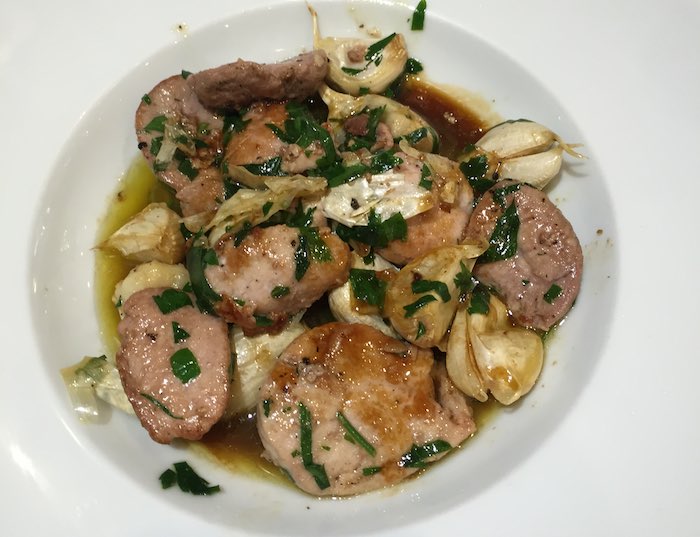 O'Bourpif is is a place where some customers time travel amidst the vineyards tasting the many different white grapes, as fine as Quincy, a sauvignon of the Loire or an elegant grape of viognier from Condrieu, on the banks of the Rhône, south of Lyon. Jean-François chooses the red wines on a north-south axis. Burgundy, Rhone, Languedoc (Pic Saint-Loup). But for those who drink exclusively bordeaux wines there is a token bottle on the wine list…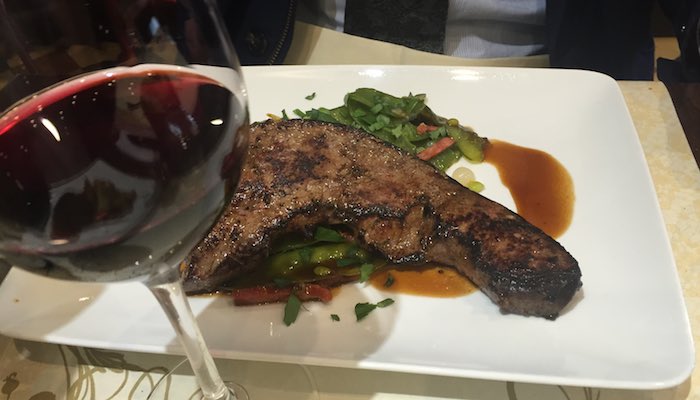 O'Bourpif
9, rue Pergolèse
75116 PARIS –
Phone. (33) 1 45 00 49 54
Cloded on week end
Diner only on Thursday night