Located on the left bank of the Seine, le "Petit Pont" is a parisian bistro opposite the cathedral Notre-Dame. This café is a perfect place to enjoy the charm of Paris. Its terrace offers both the fantastic view and the calm to be on a walking street prohibited to cars.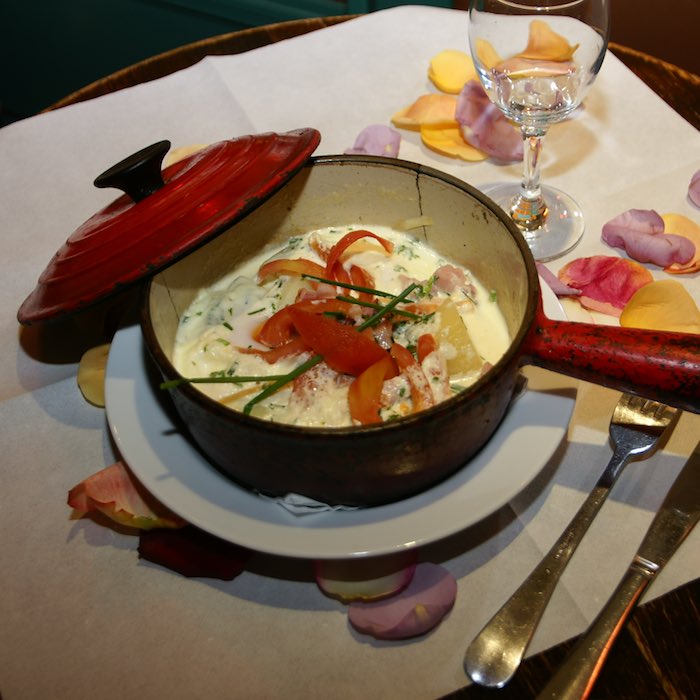 It is a place that can be enjoyed at any time of the day. From dawn to see the sun rise behind the towers of Notre-Dame while enjoying a small premium breakfast (orange juice, pastry, pancake scrambled eggs).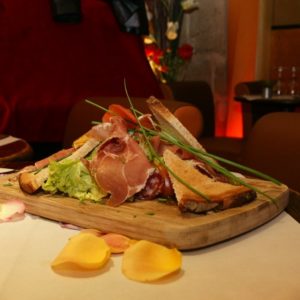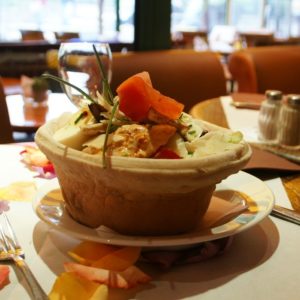 During happy hours (from 4 PM to 9.30 pm) you can savour the pint at 3,90€. During the meals, you can taste some good meat like a beautiful sirloin of beef from Cantal ( 300 g) served with pepper sauce and french fries. Among the traditional dishes the "Blanquette of Tante Marie-Thérèse" (10€) veal cooked in Cream Sauce according the recipe of the aunt of the boss Laurent Salabert whose family comes from Auvergne. You can also taste the home-made recipe of Bœuf bourguignon, a beef cooked slowly with wine, herbs and bacon. Or the lamb tagine stew with vegetables ( 10€). But there are many others dishes like the emblematic "poêlon". Some eggs cooked in a cast iron pot with some declinaisons such as the "Savoyard" with Reblochon cheese and fried potatoes or the "Italian", with ham and mozzarella (10 €).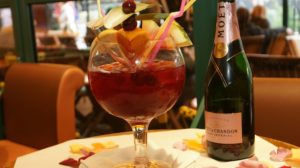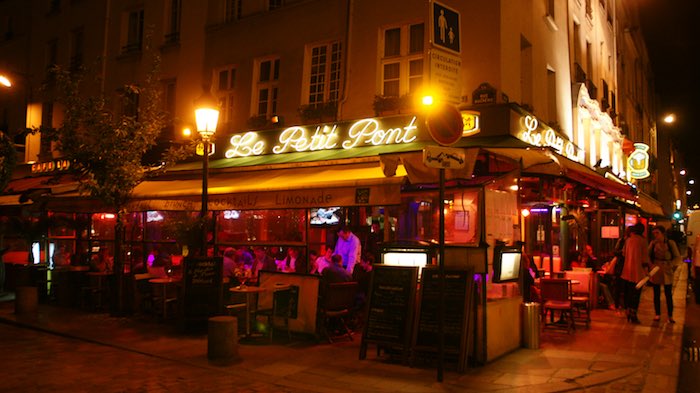 At night, the cafe du Petit Pont becomes a piano bar. The jazz tune spreads in the room and on the terrace. Tender is the night looking at the towers of Notre-Dame.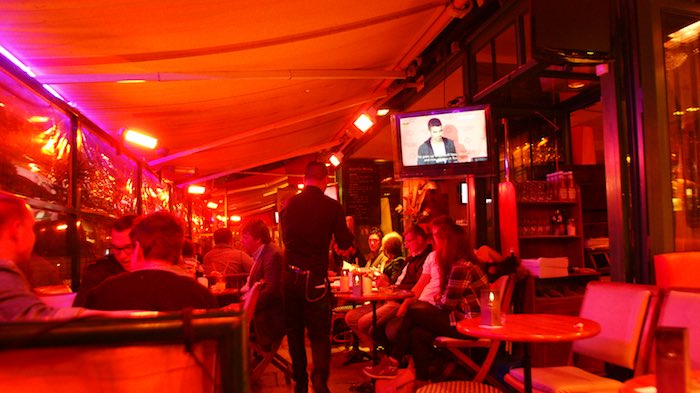 Le Petit Pont
1, rue du Petit Pont
75005 Paris
Phone. (33) 1 45 54 23 81
Open every day
Metro : line 4 Saint-Michel
Lunch menu 16,90€
appetizer + main course
or
main course+dessert
until 4 PM