Very close to the bustle of the Arc of Triumph, Le Petit Acacia is a genuine small Parisian bistro. Frédéric Boulanger (see below), Chouchou, his wife and their team create such a great ambiance that you won't forget the occasion.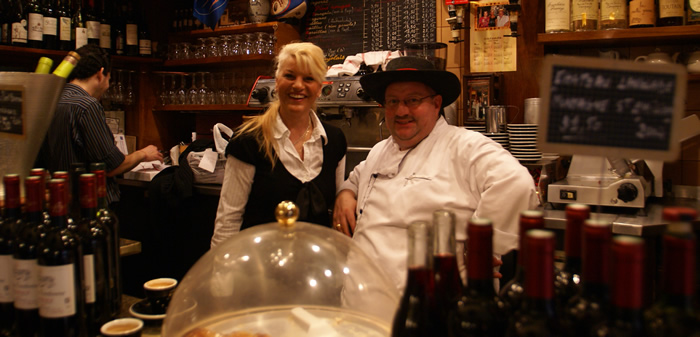 They will introduce you to the best traditions of French gastronomy. The genuine products are coming straight from Auvergne such as an "auvergnate tartiflette"  served with St Nectaire cheese.  In summer one can choose a salmon tartar or a limousin beef tartar ;  or a salad from the varied selection.
During the summer at "le Petit Acacia" customers wait in the street along with a glass of "kir auvergnat".
A complimentary glass will be offered if you come on behalf of paris-bistro.com !
Le Petit Acacia
Closed on Sunday
58, rue des Acacias
75017 Paris
phone : (33) 1 45 74 12 28
Métro : Etoile, Ternes
reserve by email