The Guersant is an authentic bistro close to the Palais des Congrès Porte Maillot. Since its birth in 1936 nothing has changed in this vintage bistro…except the flat screen useful on match days.Dominique and Gigi are the bosses who run the Guersant Bistro with an astonishing energy.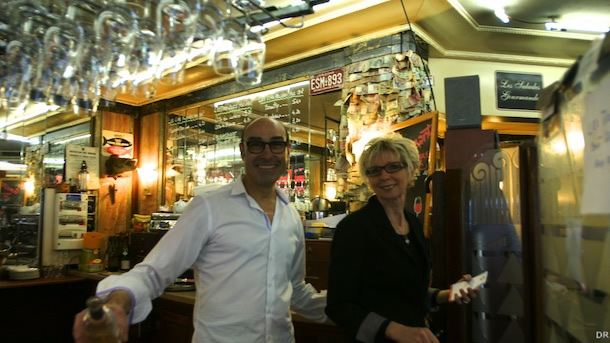 You can have a drink at any time up to 23 hours to write memoirs sitting on the benchs, to flirt … and of course, but also savour pleasure to make vibrate his taste buds with a cooking that does not deny its traditional roots. Just a hint but it is important. Here, the fries are homemade. That's no longer the case in many of bistros of Paris.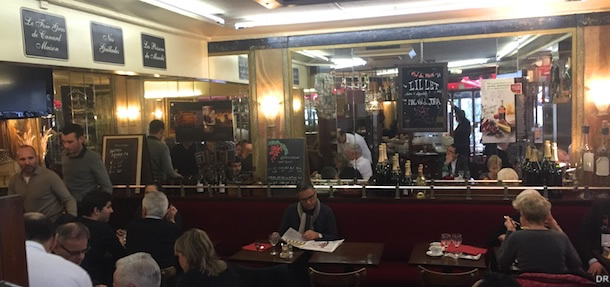 Furthermore, the meat served is from the Salers beef. The Chef, Alain, prepares for example some cotelettes, ribs or Tartar steak.  L'Andouillette is stamped 5A, the best one.  Every day, the chef,  Jean-Francois Poulain proposes four starters and four different main meals. For example, duck breast, garlic shrimp, rack of lamb with thyme, paprika beef … After that, it is not so difficult to persuade customers that the routine is not the custom du Guersant.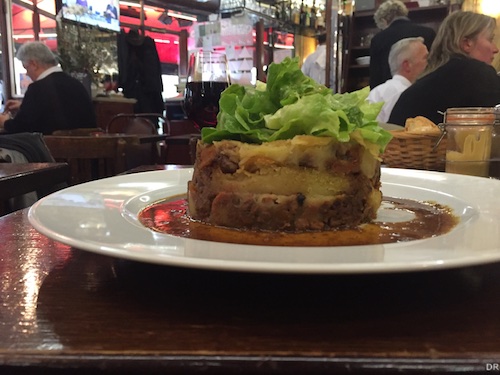 At the counter, you can taste some of the best wines of any bistros. For example, some "crus of Beaujolais" like the Brouilly and others wines of the Loire like Chinon and Bourgueil.  Lovers of fresh and mineral white wines will appreciate the selection of those from Mâcon, Quincy, and Chablis wines proposed by the boss, Dominique and his wife, "Gigi".
Le Guersant
30, boulevard Gouvion Saint-Cyr
75017 Paris
Phone. (33) 1 45 72 58 53
Closed on Sunday
Menu Lunch time 19 €
Parking free (one hour)