Between Trocadero and Champs Elysées, the Galliera is a great bistro. It is located across from the Museum of Fashion.
Here, the welcome is not an empty word. Once you push the entrance door you are greeted with a warm hello from the boss, Veronique.
Just come at lunch time to see the success of the place. Here, clients are from all social class, workers, lawyers, businessmen and media and even U.S. singers like Kelly Rowland. This atmosphere, the warmth of the place is due to the personality of the bosses, Veronique and Serge.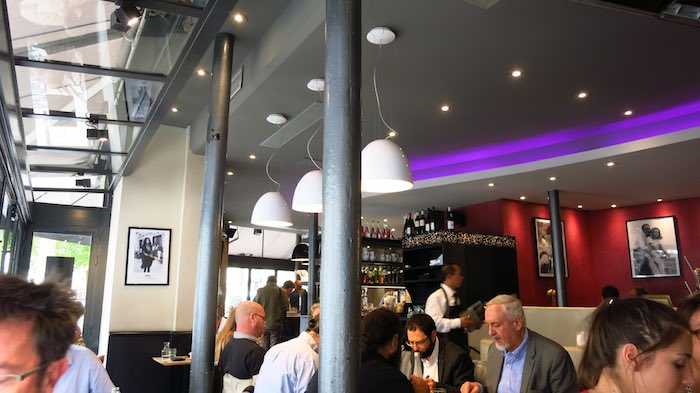 Customers come primarily for the dishes. No surprise, Serge is a professional cook and in his bistro, unlike many other restaurants in Paris, everything is homemade. French fries, béarnaise sauce that covers the Salers beef steak. He smokes himself the salmon in the kitchen with a very fragrant sawdust.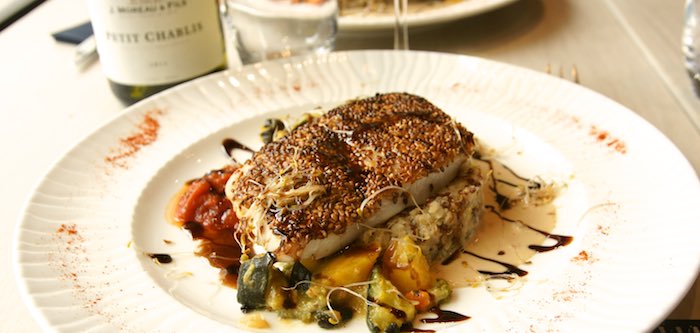 Vegetables are organic vegetables that come from his garden in Aveyron. He cooks rares varieties such as parsnips, squash, celery and other beans Soissons. This is a true gastronomic bistro. Fishes are changing everyday.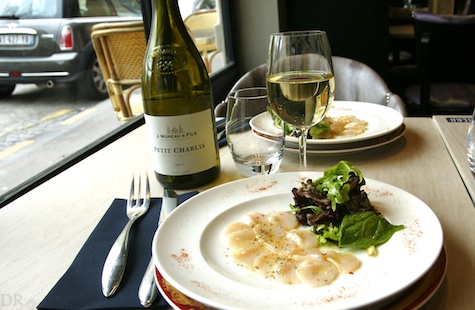 Proposals fish change every day, like cod, swordfish or tuna
The menu changes with each season. Serge kitchen and also many traditional French dishes. During the fall, it can be proposed a stew of perdreaux served in a small casserole. And other typical french dishes, like veal stew or stuffed cabbage, a traditional dish of Auvergne, the native region of the boss.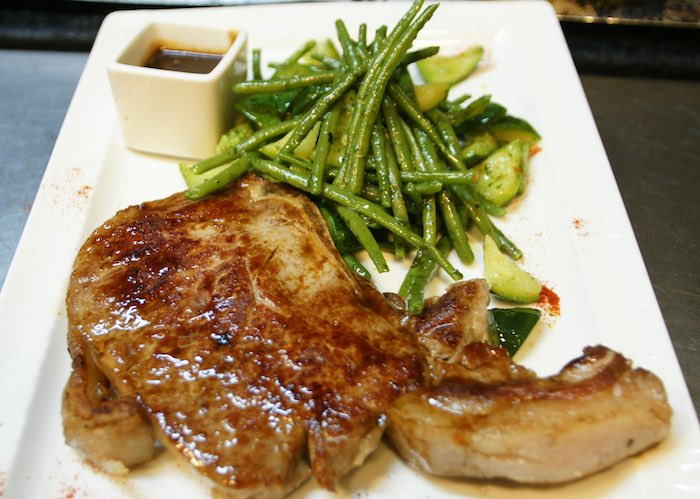 But the Galliera has another secret weapon. In his basement, it hides some surprising places for some private dinner. For example, there is a traditional Russian isba like in Siberia, another looks like a dining car of an old train. There is even a giant wine barrel which houses a table of six, ideal for a good wine tasting. A good opportunity to discover some excellent wines of Bordeaux and Bourgogne, but also from la Loire, selected by the boss.
Le Galliera
15, avenue Pierre 1er de Serbie
75116 PARIS
Phone.
(33) 1 47 20 82 06
Closed on Sunday and Saturday night
Métro Line 9
Iena or Alma Marceau
Breakfast at 9 €, lunch on the bar at 15€, (main course, coffee, glass of wine)