The Censier is a genuine café of the Latin Quarter with a beautiful terrace. On the long rue Monge, its terrace attracts students during the sunny days. But this bistro is especially renowned for its cheap price among the residents of the district. The dish of the day is 10€ , and with 2.50€ more, you'll have the dessert. Home made cooking and season by a talented Chef.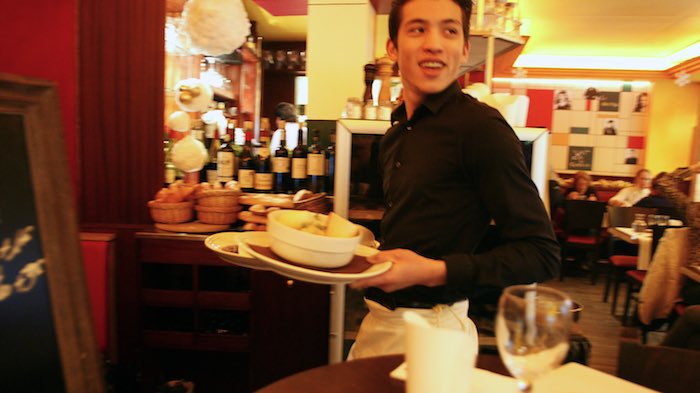 Its interior reminds the paintings of Mondrian with their colored square patterns. They give to the place a cheerful atmosphere. In its open-plan kitchen, you can see the Chef. This native from Brittany, prepares its day dishes of tasty and invigorating at … 10 €. In winter, for example, you must savour its pot-au-feu with meat Aubrac served with its big bone marrow. Perfect to boost memory before exams. But there is also the head calf with Gribiche sauce or the Aubrac steak served with fries in a cone (extra € 3).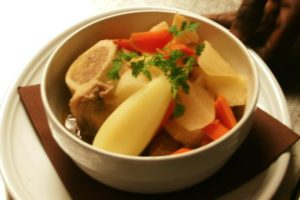 For those who like diversity in the plates, we advise the tasting plate (assiette), with foie gras, 4 escargots, crispy goat-head and terrine (€ 15.90). There are also the "Poêlons', eggs cooked in a cast iron pot such as the Savoyard with Reblochon cheese and fried potatoes or the Montagnard, fried potatoes and minced meat Aubrac (10 €).
Finally, for those who have all the daring, we advise the house specialty: a roast raw milk camembert, Auvergne ham, home fries, salad variegated (€ 14.80).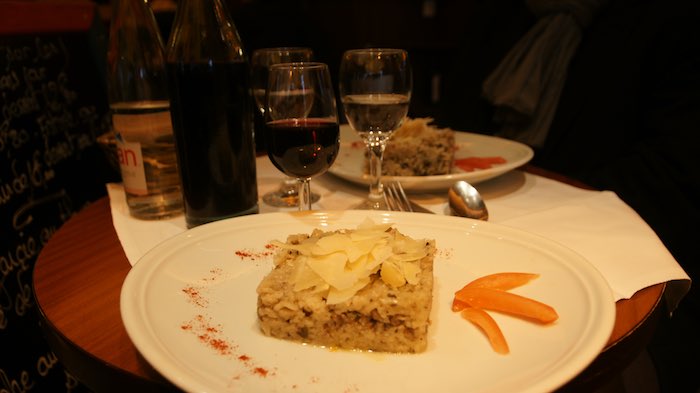 And if you want to finish your meal happy and sated, you can taste the curd with salted butter caramel (typically breton) or the crème brulée with orange house with a subtle aroma of vanilla.
Le Café Censier
101, rue Monge
75005 Paris
Phone.(33) 1 43 36 28 26
Open every day
Metro line 7 : Censier-Daubenton