Just near Bastille and Place des Vosges, l'Arsenal is a bistro that sends you in the past, in the 1960s. Its decoration, its ambiance, its lights, all is retro.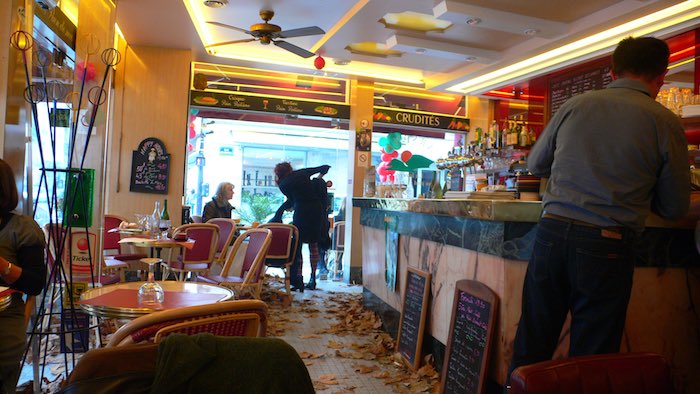 The boss, Jean-Paul Azemar is a real " bougnat". Like thousands of others of his countrymen, he came from Aveyron (Auvergne) to find happiness in the Paris bistros. In twenty years, he is in his second bistro.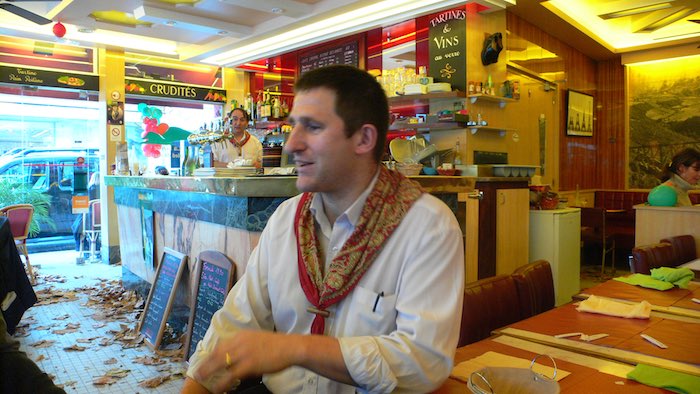 It is a little chauvinistic, but it's a joke. He wears the foular of men of Aubrac. And it highlights the country's products. The wine produced ont the banks of Lot River ant the ham and sausages. Sometimes, Jean-Paul Azemar proposes dishes of Auvergne like the truffade. A speciality of Auvergne with potatoes covered with cheese Cantal. Perfect in winter.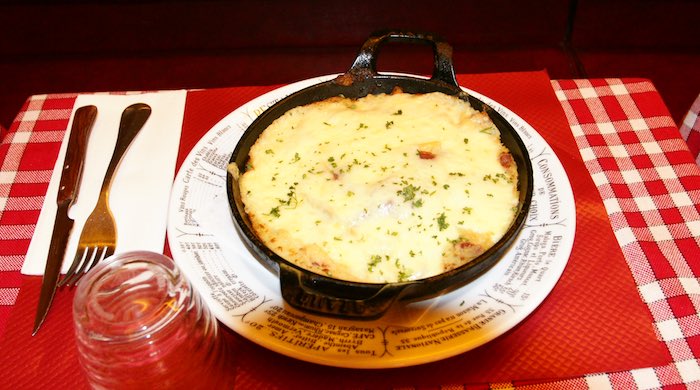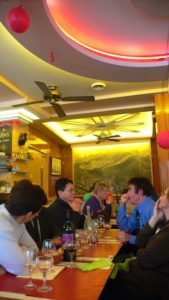 The specialty of the Arsenal, is the omelet made with 4 eggs. Served directly in cast iron pans, it is scented according to taste: nature, ham, mushroom. The prices ? 6 to € 7.90. It is a hit with customers !
L'Arsenal
58, rue  St Antoine
75012 Paris
Phone :(33) 1.43.43.20.20
Metro :line 1 Bastille or Saint-Paul