L'Européen has stood across from the Lyon station in Paris for over a century, long before Europe was a hot topic.
It has earned its reputation as a magnificent brasserie, specialized in seafood, in the true Parisian style. Now with the help of the decorator Slavik, L'Européen has its own personal style, A sort of flamboyant Art Nouveau style.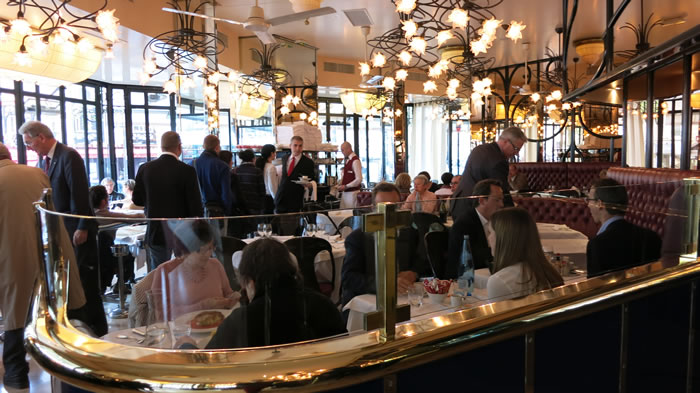 The place is warm and inviting – wooden swirls and mirrors, glass chandeliers, English Chesterfield style armchairs on casters and benches. The unique, old-style décor guarantees that you will spend a pleasant moment dining here.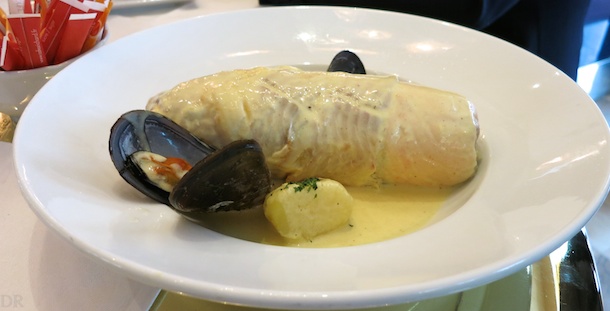 L'Européen is renowned for its sea choucroute (above) and its selections of Oysters (13,80 € to 29,70 €) like Fines de Claire  – n°4, n°3 et n°2 size or the Spéciales Perles de l'Impératrice «Joël Dupuch» n°3 size and Spéciales "Gillardeau" – n°2 size but also for its seafood platters (26 € to 60 €)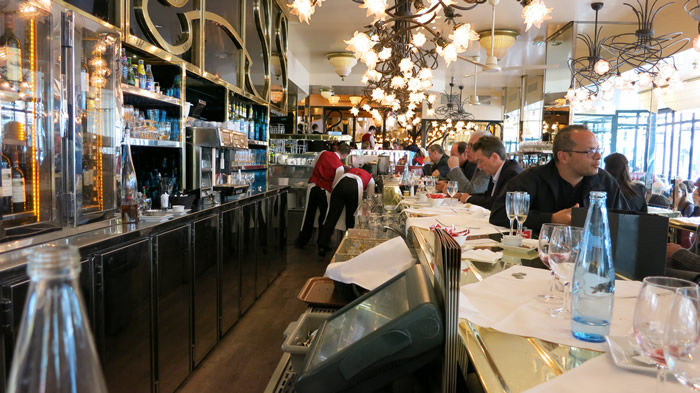 As soon as the fine weather is here, l'Européen opens its terrace on Boulevard Diderot, across from the Lyon station and its famous clock.
21 bis, boulevard Diderot
75012 Paris
Métro : Gare de Lyon L1 L14 | Bus : L11 L16 L32 L35 L57 | RER A / RER D
Phone : 33 1 43 43 99 70
contact : restaurant@l-europeen.com