Place du Châtelet, the heart of Paris, stands an historic café bearing the name of the greatest tragedienne of the French theater.  Sarah Bernhardt was an actress adored during the time of great cultural exuberance known as the Belle Epoque bridging the 19 & 20th centuries.  A theatre decorated in the style of the fin de siècle was dedicated to her and it is within its confines that the beautiful café also bearing her name is located. A place most elegant and chic, but equally popular.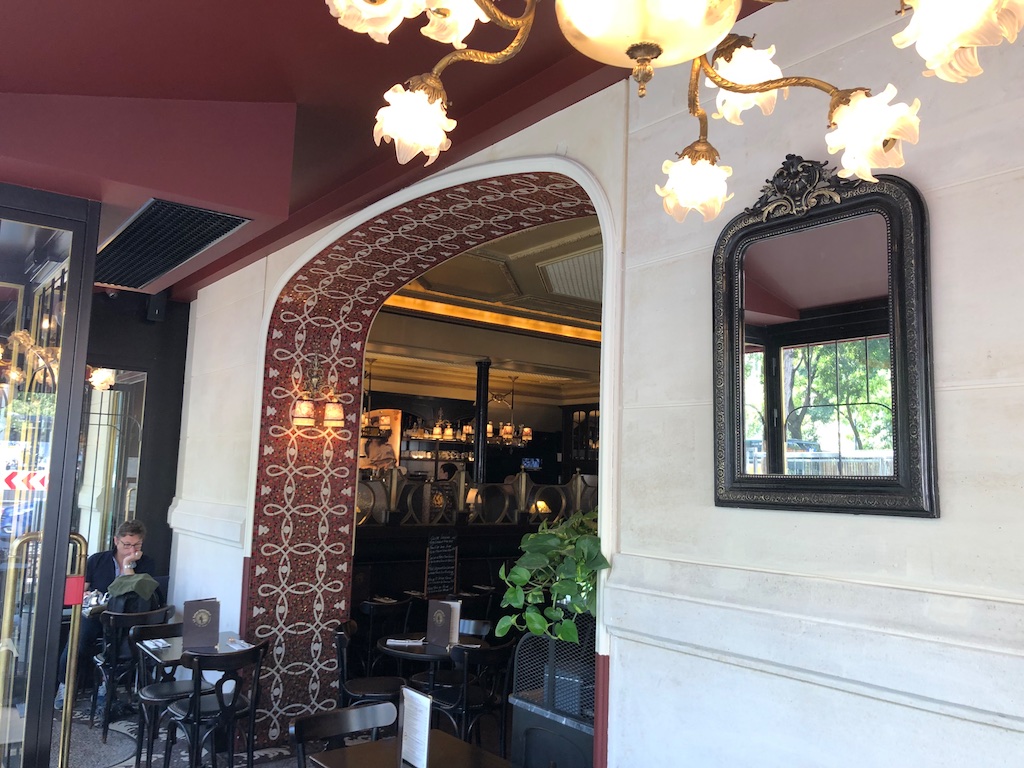 The Sarah Bernhardt cafe is a feast for the eyes as it evokes the period of the Belle Epoque.  In every nook and  cranny the Art Nouveau decoration prevails.  The arches connecting the dining rooms as well as the walls, the decoration of the glass enclosing the terrace,  the floor mosaics, not to mention the period furniture all recall this golden age of Paris. An infinite number of details remind one of the world of theatre. Of course Sarah Bernhard is present everywhere with her photographs gracing the walls as well as a large portrait of her behind the bar.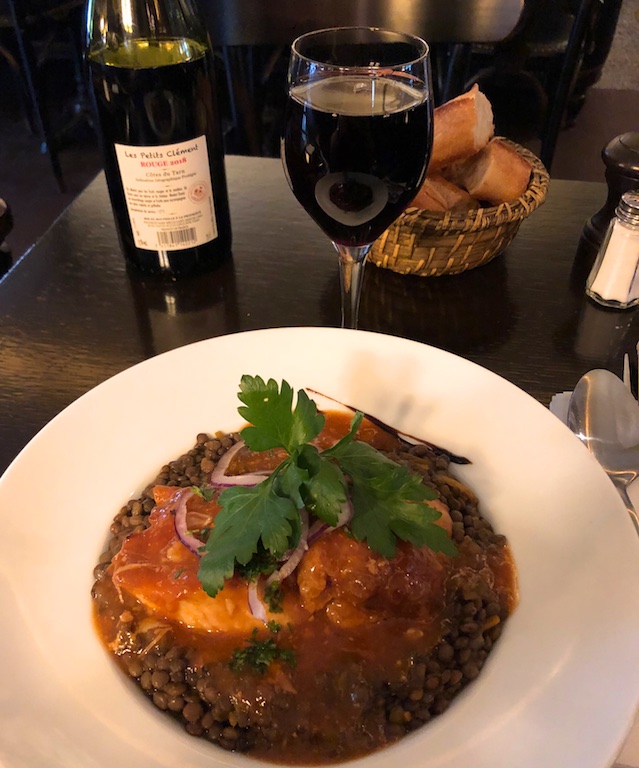 The cafe is a most welcoming place where one can come at any time 
of day for a drink or snack, but it is at mealtimes, in particular that the locals and tourists congregate.. During the evening theatrical performances at the Châtelet Theatre the restaurant becomes an even busier hive of activity.  The chef never fails to inspire with his home made cooking and very reasonably priced menu. There are classic starters such as egg mayonnaise (6 €) or onion soup (9 €) especially welcome during the cold periods. The daily specials start from € 13.90 for a sirloin with pepper sauce or a swordfish steak.  There are also French specialties such as the pork ribs with lentils or the duck breast served with pepper sauce and  of course there are generous salads, such as the delicious Salad Sarah Bernhardt (15 €) of  potatoes, toast, and country ham.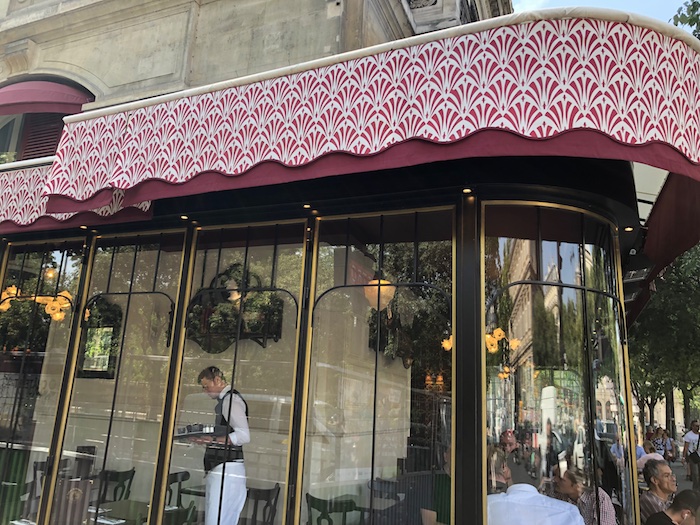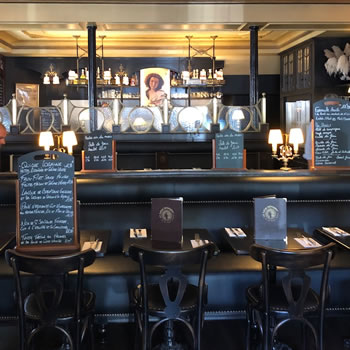 As an authentic Parisian café there  Is a good selection of homemade desserts regularly on offer (at around 7 €) such as the crème brulée or the pie of the day. There is also a great selection of pancakes 'crepes' and ice cream. 
Guy and Julie, the welcoming patrons of this beautiful historic café, manage to offer delicious country wines that go well with the many dishes on offer.
Le Sarah Bernhardt
2, place du Châtelet – Paris 75004
Open every day from 7AM-12PM
phone : (33) 1 42 72 00 71