The place positively brims with life and the goodness of the produce of French soil, run by a team of engaging men and women. It brims with life, and yet it has never changed course, as immutable as the decor, which dates back to the Belle Epoque, or the menu with its timeless classics. Sébillon is an institution around Porte Maillot.
Some of the gourmets here have been loyal to the house for over 50 years. One such is Gérard, a businessman who has been coming here since 1947. "When people talk to me about Sébillon, I think of General MacArthur saying 'I'll be back' about the Philippines. This is the only place where I eat leg of lamb." Indeed, leg of lamb, as much as you can eat (€23.50), is clearly the house's market leader. All the same, the breed of lamb was the only major change ushered in by Aveyron-born proprietor Gérard Joulie, who abandoned salt-meadow lamb for the Rouergue variety.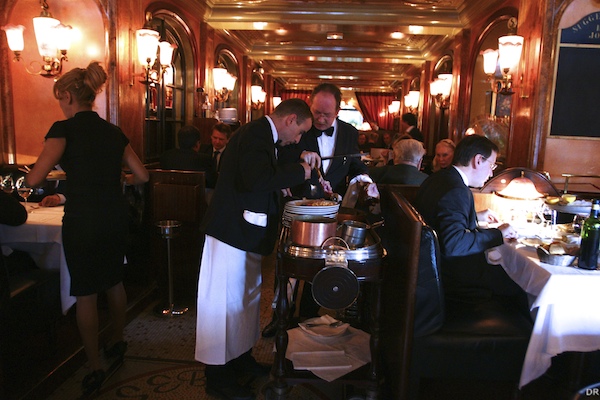 "All customers order at least one helping of leg of lamb, but we have some who come back for as many as six extra helpings," head water Jean-Marie confides. This pillar of the establishment of almost 20 years' standing comes from Aubrac.
They put 15 or so legs of lamb on to roast at Sébillon before each sitting. "There's no question of serving it straight out of the oven: the meat has to be left to rest in a warm place for as long as the cooking time," the chef vouches. But once the sitting is under way, Sébillon turns into a dance floor for whirling trolleys of lamb with their little kidney beans…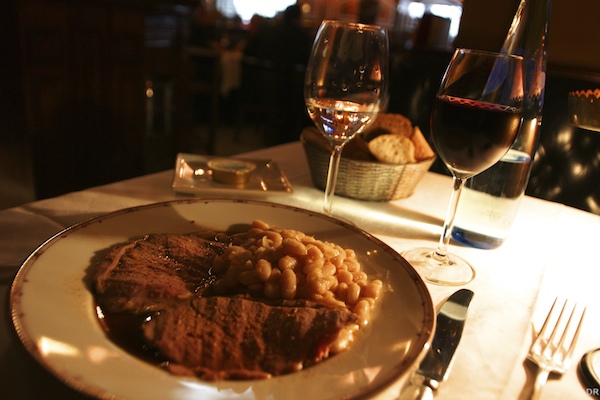 However, lamb from Aveyron is certainly not the place's sole asset. The braised veal kidneys (see below) , too, are a major attraction for foodies, as are the day's specials, dishes that do fine home cooking proud. Cog au vin and blanquette are all the rage in winter.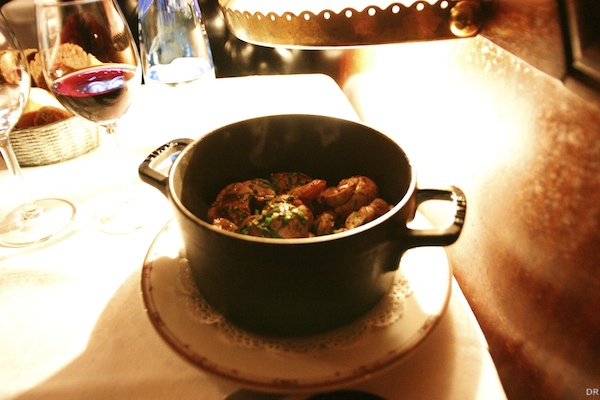 On the seafood front, fines de claires vie with creuses de Bretagne and Gillardeau oysters. As for fish, fine soles meunières and sea-bass stretch generously out over the plates.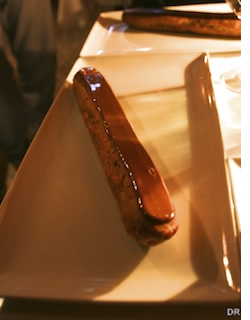 The wine list at Sébillon will treat you to a ramble through the vineyards, from Loire to Alsace via Burgundy and Bordeaux, with an attractive selection at every halt.
But there are also well-chilled vintages that will gladden anyone's heart available by the glass, like the little chilled house Brouilly that makes a perfect foil for the house lamb.
Sébillon
20, avenue Charles de Gaulle
92 200 Neuilly
Phone :
01 46 24 71 31
Fax : 01 46 24 43 50
Car parking: Place du Marché or valet parking
Métro: Neuilly Porte Maillot – Line 1