Nearby the Rivoli Street, stands a bistro which resists to the present time trend of uniformity. A la Tete d'Or (the golden head), is one of the historic bistros located in the heart of Paris, which have came across the years without change.
A la Tete d'Or, was one of these bistros where members of the corporations working each night in « les Halles de Paris » gathered at dawn. Here, scores of butchers, merchants of vegetables or flowers, leaned on theirs elbows at the bar, eating, drinking, laughing with another corporation : prostitutes.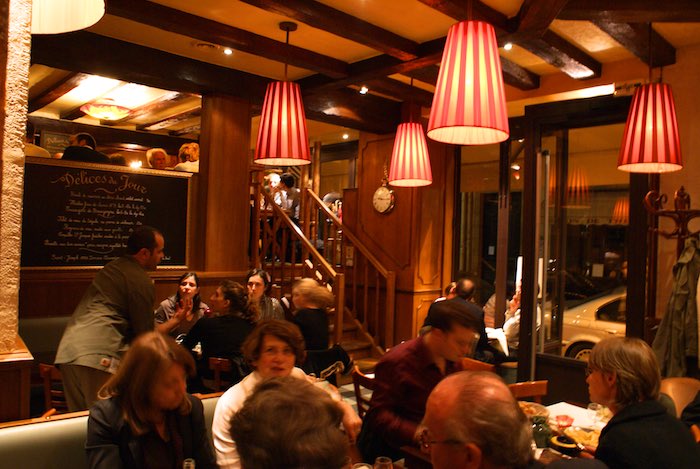 Despite all the area transformations, A la Tête d'Or remains an authentic Parisian bistro run by the same family for thirty years ; the Panis family.
The son Charles is now running the restaurant with his wife Guylène for twelve years. They are very strict on the quality of the products they propose. One can order beef of Aubrac breed, and cheese from Roquefort. The Foie gras is home made. Charles is also very strict on the freshness of the products. So, once a week, he wakes up at 3 AM and drives to Rungis, the professional market for the food in the south suburb of Paris to find genuine products directly from the producers.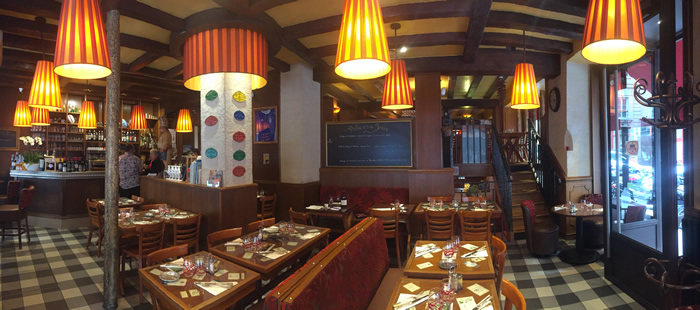 A la Tete d'Or, is a convivial place. The dining rooms are confortable and warm, with an authentic decor of wood. The great speciality of the house is the « Pavé of Aubrac beef ». Every day, the bistro formula changes with menus from 20 €. Concerning wines, Charles is found to make discoveries. Each week, he will propose you a selection of delicious little known wines from the Rhone valley or Languedoc region.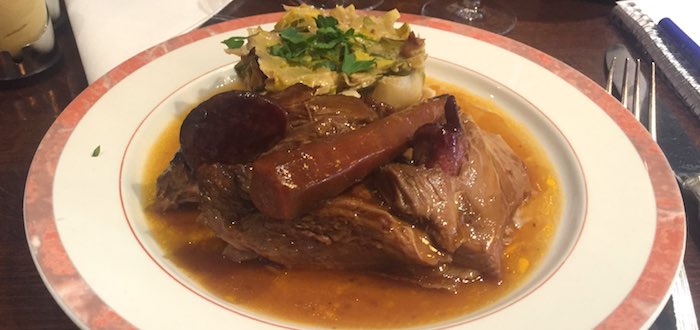 A la Tête d'Or
6, rue des Lavandières Sainte Opportune
75001 Paris
Phone (33) 1 42 36 85 91
Métro Châtelet-Ligne 1
Reserve by email