The Sully Café is located near the Ile Saint-Louis on the right bank of the Seine when you go in the direction of the Bastille. It is a genuine old Cafe in Paris operated by the Vidal family since 1917.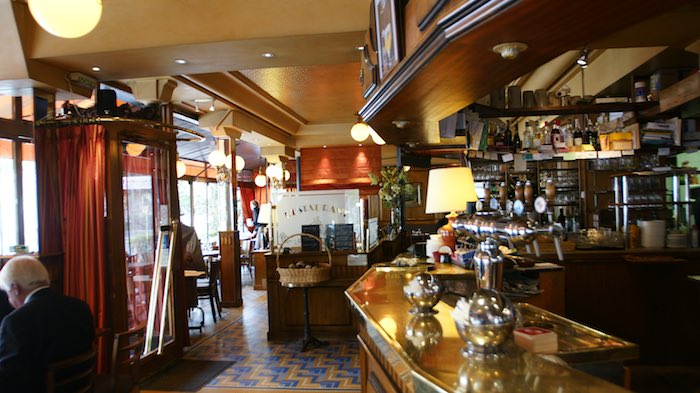 They have taken care to preserve the ambiance and the decor. Their café looks like a beautiful brasserie of the thirties. Everything reminds this gold age of the bistros of Paris. The benches and tables, lighting and walls. Robert Vidal, the boss, has found the same mosaic that the one's of the origin of the Café.There was also a beautiful and large terraces.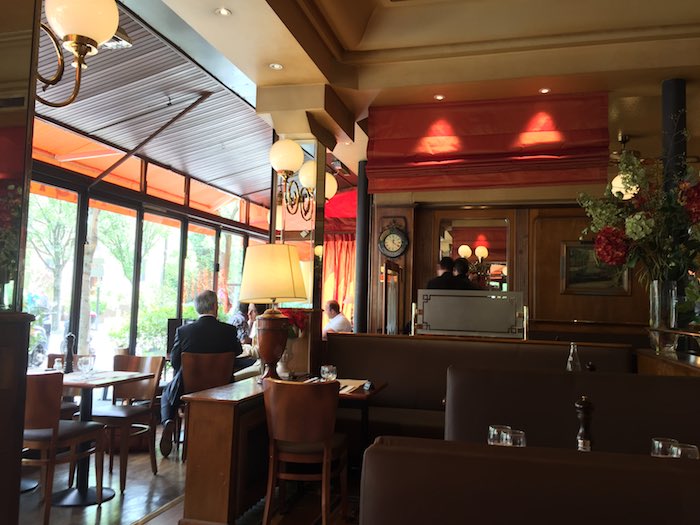 The Sully Café wears on its walls the history of the neighborhood, with paintings of docks of Île Saint-Louis, and old black and white photos of the quays of Paris in 1900.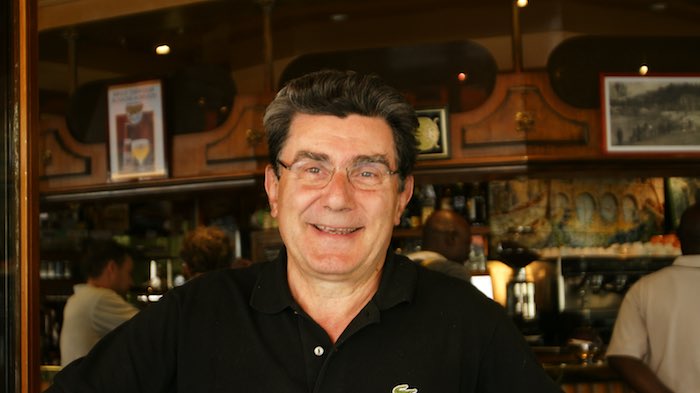 Concerning gastronomy, the Sully Café is a serious house. The menu offers typical dishes of the Parisian brasseries. In the Café Sully everything is homemade. There are eggs-mayonnaise, salad of lentils, pate de l'Aveyron (country of origin of Vidal family). The salmon tartare is a delice as the black pudding with mashed potatoes.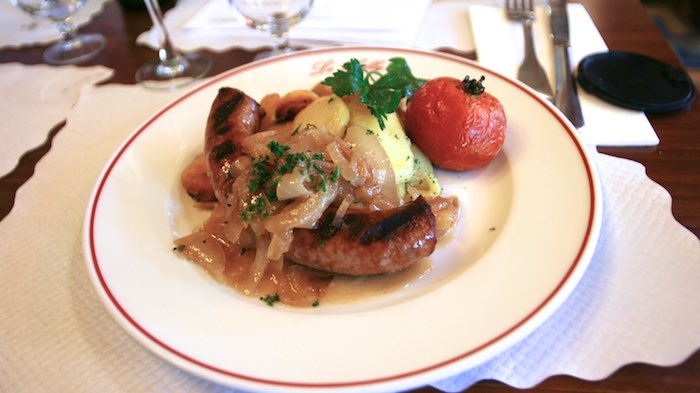 For meat, in the Café Sully you will taste one of the best beef of France, the Salers breed, a breed of Auvergne. You can order rib steak (19.60 €), steak (14.90 €) or the home made tartar steak (14.90 €).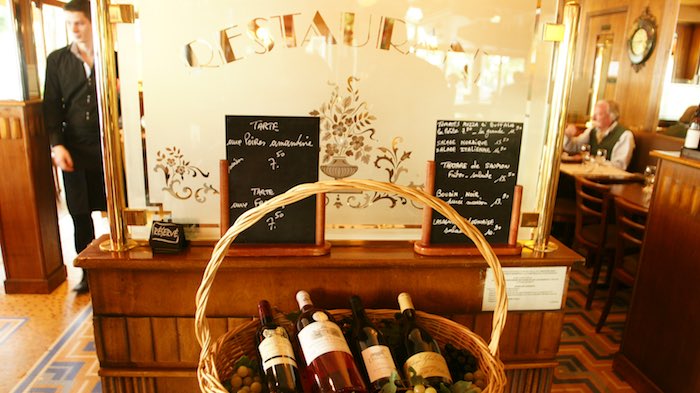 For wines, the Sully Café is also a good adresse. It is the passion of Robert Vidal who proposes a nice ans relevant wine list. He chooses himself its wines who are mostly organic.Robert has a preference for the wines of Languedoc. But he also knows how to make detours through Burgundy with a white wine such the Viré-Clessé or through Alsace with lovely Pinots. Once a month, Robert Vidal back of the cave three or four good bottles wines. If you're lucky you can enjoy such a Margaux 1980 sold at 9 € glass.
Café le Sully
6, boulevard Henri IV
7 5004 Paris
Phone :
(33) 1 42 72 94 80
Open from Monday to Saturday
from 8 am to 8 pm
Closed on Sunday
Metro : line 7 Sully-Morland