Louis Caisse is an amusing café on the Franz Liszt Square in front of the Church of Saint-Vincent de Paul. Its original decoration is based on a facetious bric-a-brac where the Sun King Louis XIV king is transformed into a secondhand dealer as seen on the shopfront logo.

In the middle of the palettes, one can admire a chandelier, a chair, a portrait of ancestors or a large counter.  Louis Caisse is a humerous café on the square Franz Liszt facing the Saint-Vincent de Paul Church in the 10th arrondissement.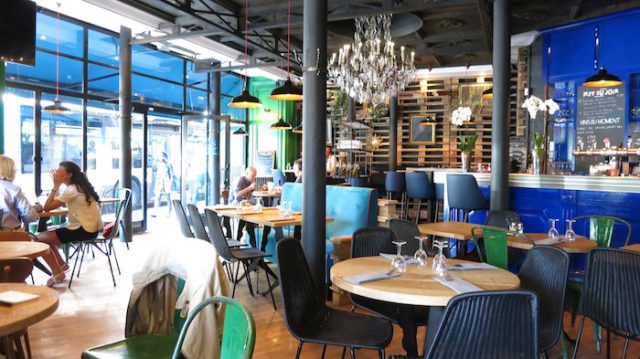 Its original decoration is based on a facetious bric-a-brac where a Louis XIV king is transformed as a secondhand dealer if one refers to the shopfront logo. The wooden palettes form one of the walls from which hang paintings, large glass crystal chandelier,  variety of seating as well as anscestrals portraits and a large zinc bar create this unusual interior.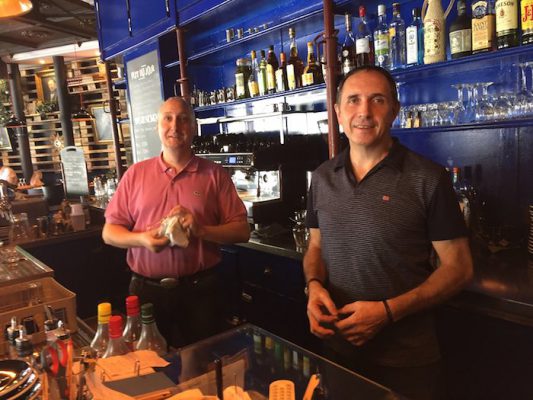 Laurence, Jean-Philippe and Francis run the Louis Caisse with efficiency together with the chef, Hervé. Stephane Hervé has built a experience having worked in the kitchens of great hotels and restaurants in France and in San Francisco. Some of his inspired dishes are a fresh coloured and seasonal saithe fish salad with fennel and grapefruit or carpaccio with parmesan.  All the dishes are home made.  Taste the desserts prepared by Samba, the second in charge of pastries, for example the refreshing melon glacé and apricot sorbet. (see below)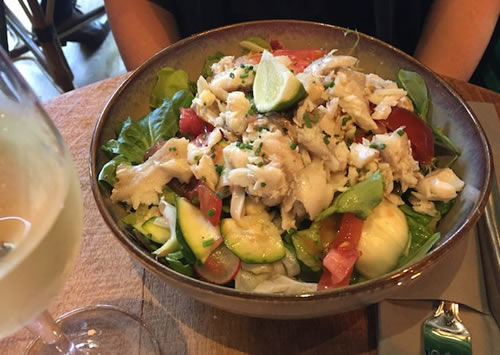 The bistrot proposes wines in accordance with the dishes – modern wines and fruity.  Louis Caisse is the type of bistro where each month there is a new wine to discover, sometimes introduced by the owner of the vineyard.  Here you can start drinking a bottle of wine at the bar together with friends and then simply carry it to your table.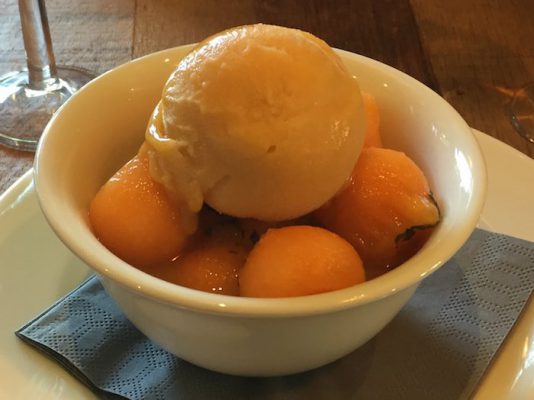 Louis Caisse
118, rue Lafayette
75010 Paris
Phone 33 1 48 24 58 46
Open every day