Christophe Monnaye was barely 22, when together with his wife Anne, he takes hold of the family restaurant back in 1997 making it the fourth generation of Monnayes running the "Café du Métro".  Located on the left bank, between St Germain des Prés and "Le Bon Marché" store the family has ruled here ever since the 1920's ! (great-grandfather pictured below)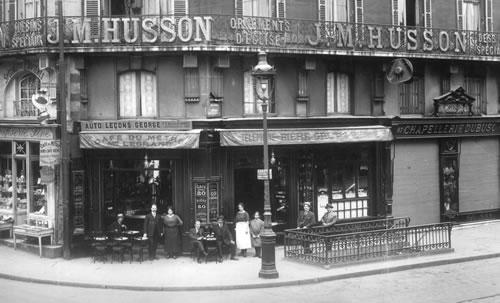 The father of Christophe can be proud of his son, as Christophe made the Café quite a success in his own way – a success the Café has enjoyed ever since its beginnings. The young boss took what's best from tradition: a belief in quality and innovation and at the same time a hearty manner with his clients.  As for his background, he studied at the renowned "Ecole Hôtellière" of Saint-Chely, then began to work for Michel Bras in his world-wide known, three starred, restaurant in Laguiole.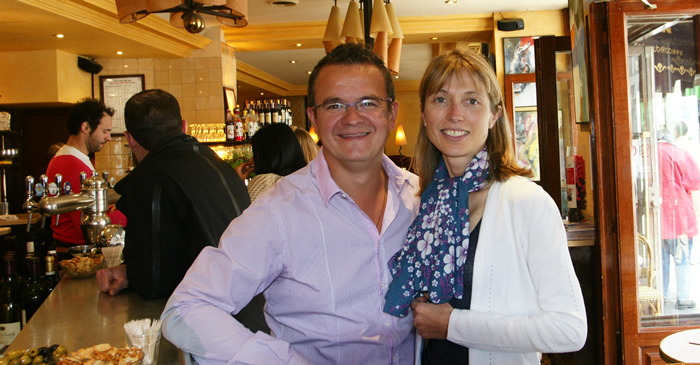 Le Café du Métro offers a wide range of meals – from light dishes, to more traditional ones (sirloin steaks, tartars, andouillettes) up to exotic salads (creole, Italian…), but rest assured you'll find something to suit your taste.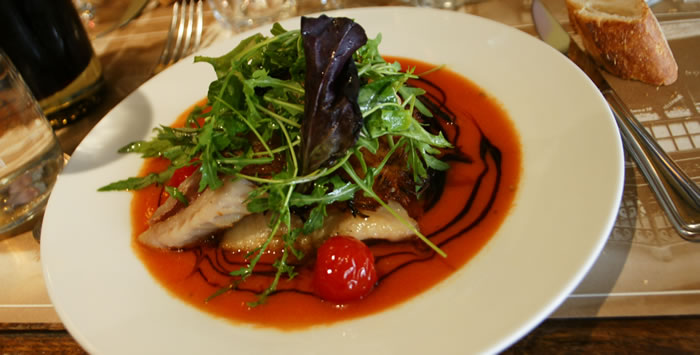 He has certainly learned to create a perfect establishment, where flower bouquets on the bar had better be of the day… Annie and Christophe rule here, and they made the Café a place true to their hearts. They wanted to refresh interior keeping in mind its original roots.  Christophe personally chose the right kind of floor tiles, ceramics, up to the colour of the lights shining through the luminaries ! ""I couldn't run a place like this without trying to give it some soul – so I gave mine".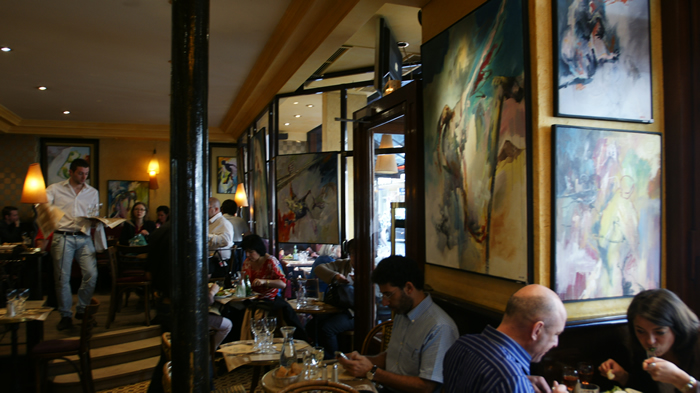 Le Café du Métro
67, rue de Rennes
75006 Paris
phone: (33) 1 45 48 58 56
Métro : Saint-Germain-des-Prés
open 7 days/7 from 7.30 AM to 9 P.M (except week-end from 9 AM to 8 PM)